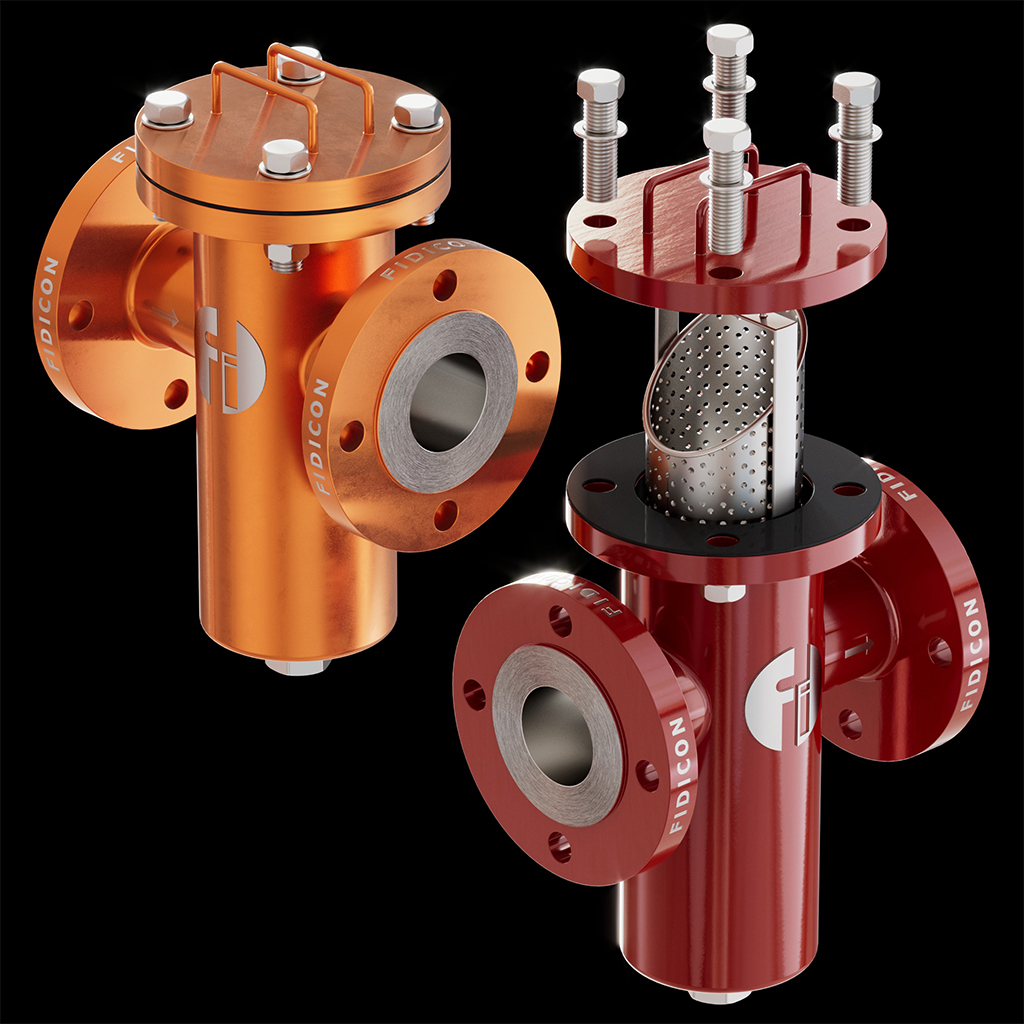 A basket strainer is a device that uses a mesh screen to filter out foreign particles in a horizontal pipeline. These particles are then removed from the strainer and will not make their way into downstream equipment like pumps, valves, and traps.
Basket strainers are installed to protect equipment from damage caused by unwanted debris that may be in the pipeline. The unwanted debris could be dirt or other foreign particles that make their way into the process fluid. Typically, basket strainers are installed in horizontal pipelines and in situations where high flow capacity is required. These strainers are installed upstream of equipment like pumps, control valves, and traps, keeping potentially corrosive or damaging debris from making its way down the line. They can be installed alone or in a series to increase filtration.
15NB TO 600NB (ANSI/ASA/ASME B16.5/PN/NPT)
Flanged / Threaded.
ASTM A216 GR. WCB(CS), SS 316, SS 304, ALUMINIUM, FORGED STEEL ASTM A105, SS 316L, SS 304L, PTFE, RUBBER, CAF, FEP, METALLIC SPIRAL WOUND GRAPHITE, and other as per customer requirement.