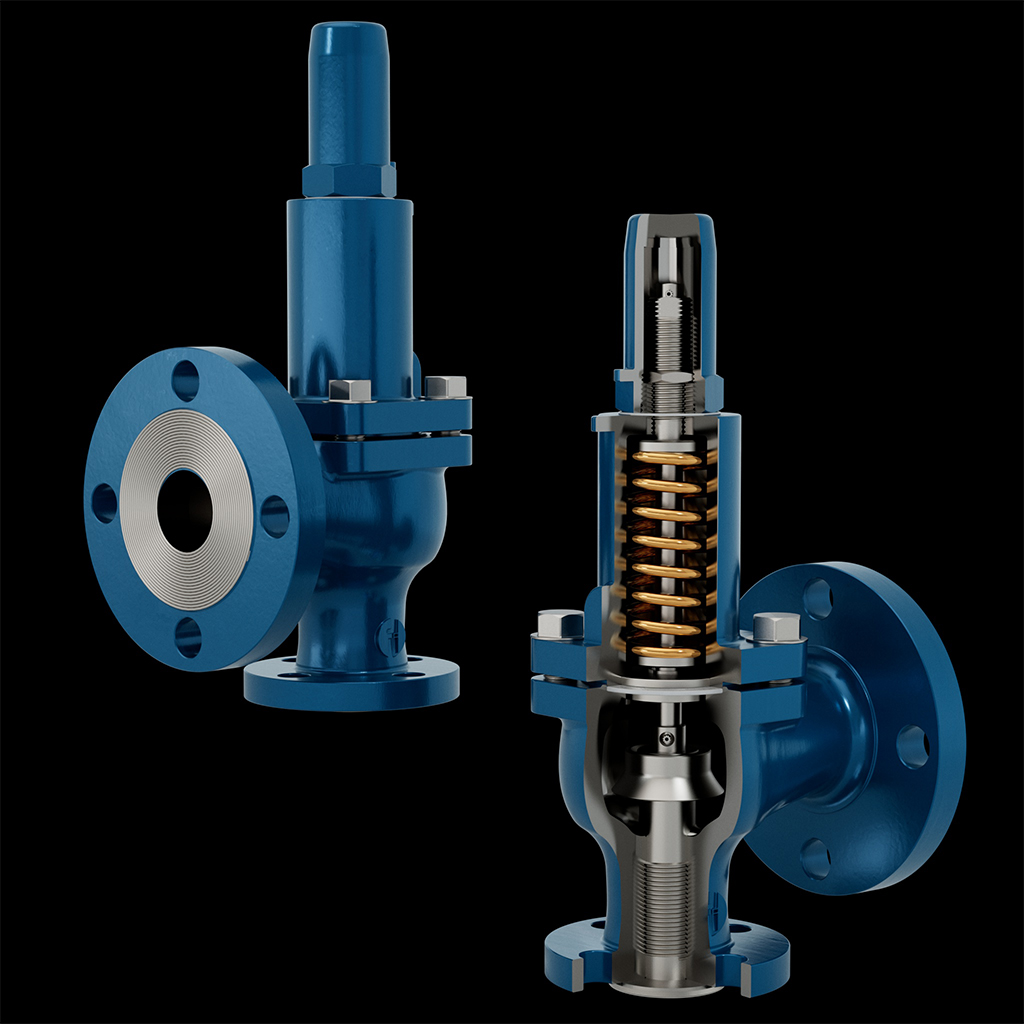 Pressure Relief Valve Manufacturer
A Pressure Relief Valve is a Safety device designed to protect a pressurized vessel or system during an overpressure event. An overpressure event refers to any condition which would cause pressure in a vessel or system to increase beyond the specified design pressure or maximum allowable working pressure (MAWP). Design Follows API Standards such as 520, 526, & API 2000 etc. safety valve sizing are customized based on the flowrates required. The difference between the pressure safety valve and pressure relief valve is their working nature. Relief valve works on the gradual lifting method while safety valve works on the snap acting method, this difference is maintained by the design of spring.
15NB TO 600NB (ANSI/ASA/ASME B16.5/PN/NPT)
Closed Bonnet Type, Open Bonnet Type, Open Bonnet Type with Lever, Closed Bonnet Type with Lever.
Flanged, Threaded
ASTM A216 GR. WCB(CS), SS 316, SS 304, FORGED STEEL ASTM A105, SS 316TI, HASTELLOY C, PTFE, RUBBER, CAF, FEP, METALLIC SPIRAL WOUND GRAPHITE, and other as per customer requirement.