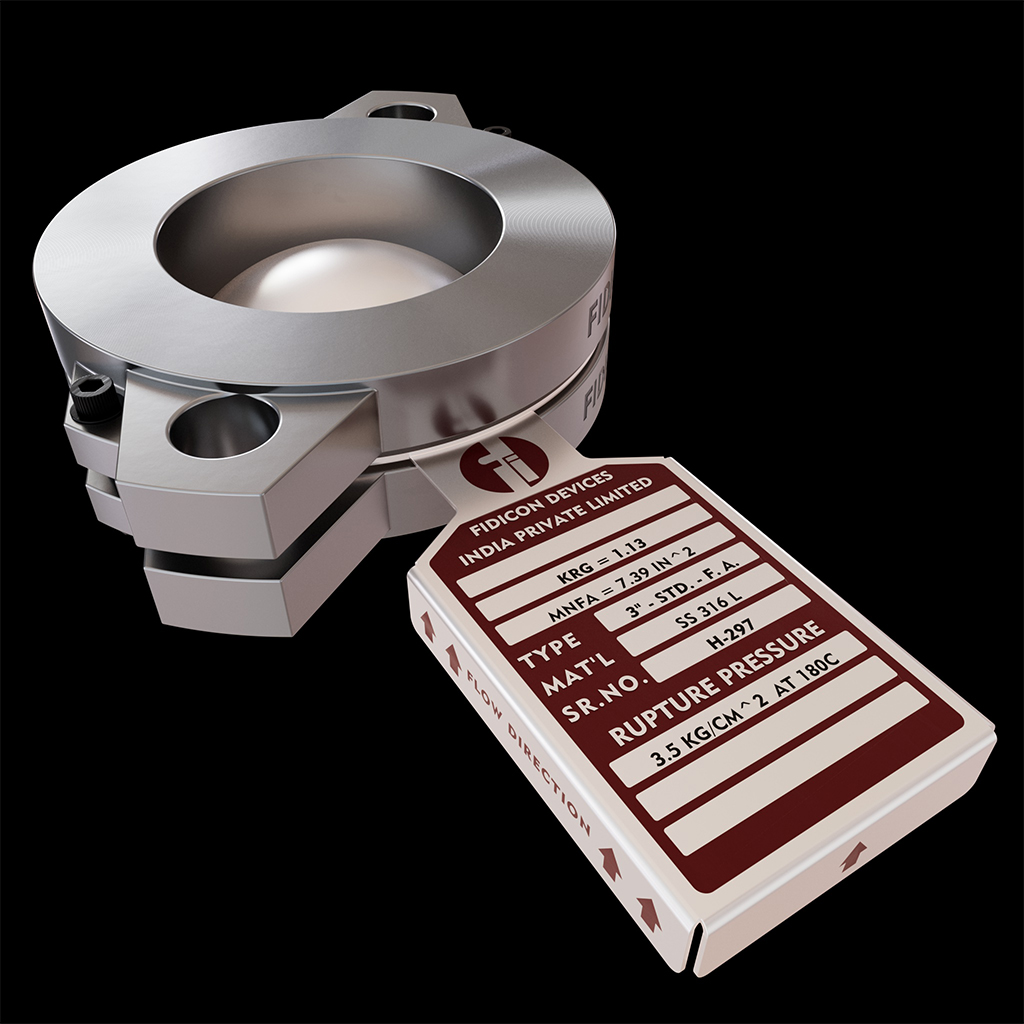 Rupture Disc Manufacturers
Rupture discs are non-reclosing safety devices with precisely defined breaking points. They respond very quickly to pressure and can be used to implement pressure relief in many different applications.
Rupture discs are safety devices with a defined breaking point, which respond to a specific pressure and are used for pressure relief in the most diverse range of applications. A rupture disk is a thin solid metal disk designed to burst at a designated pressure. It is an engineered "weak spot" designed to protect vessels, piping, personnel and equipment from unexpected excessive pressure. They are used to protect against the dangers resulting from excessive overpressure or vacuum within a process, for the protection of Plant, People, the environment and machinery.
Use Of Rupture Disc
* Provide Protection to Personnel, Equipment, and Plant.
* Passive non-mechanical devices. No Moving parts.
* Bubble-tight "Zero Leakage"
* Extremely fast opening providing instantaneous relief
* Available in a wide variety of corrosion-resistant materials
* Protects safety relief valves against corrosion, 4 Plugging, and Leakage.
Industry's Use Of Rupture Disc
* Chemical Plants
* Utilities / Power Generation
* Nuclear
* Oil and Gas
* Aerospace
* Aviation
* Railway
* Shipping
* Food Processing
* Pharmaceutical
* Synthetics / Rubber
* Pulp and Paper
15NB TO 600NB (ANSI/ASA/ASME B16.5/PN/NPT)
Flanged, Threaded
ASTM A216 GR. WCB (CS), SS 316, SS 304, SS 316TI, HASTELLOY C, PTFE, RUBBER, CAF, FEP, METALLIC SPIRAL WOUND GRAPHITE, and other as per customer requirement.