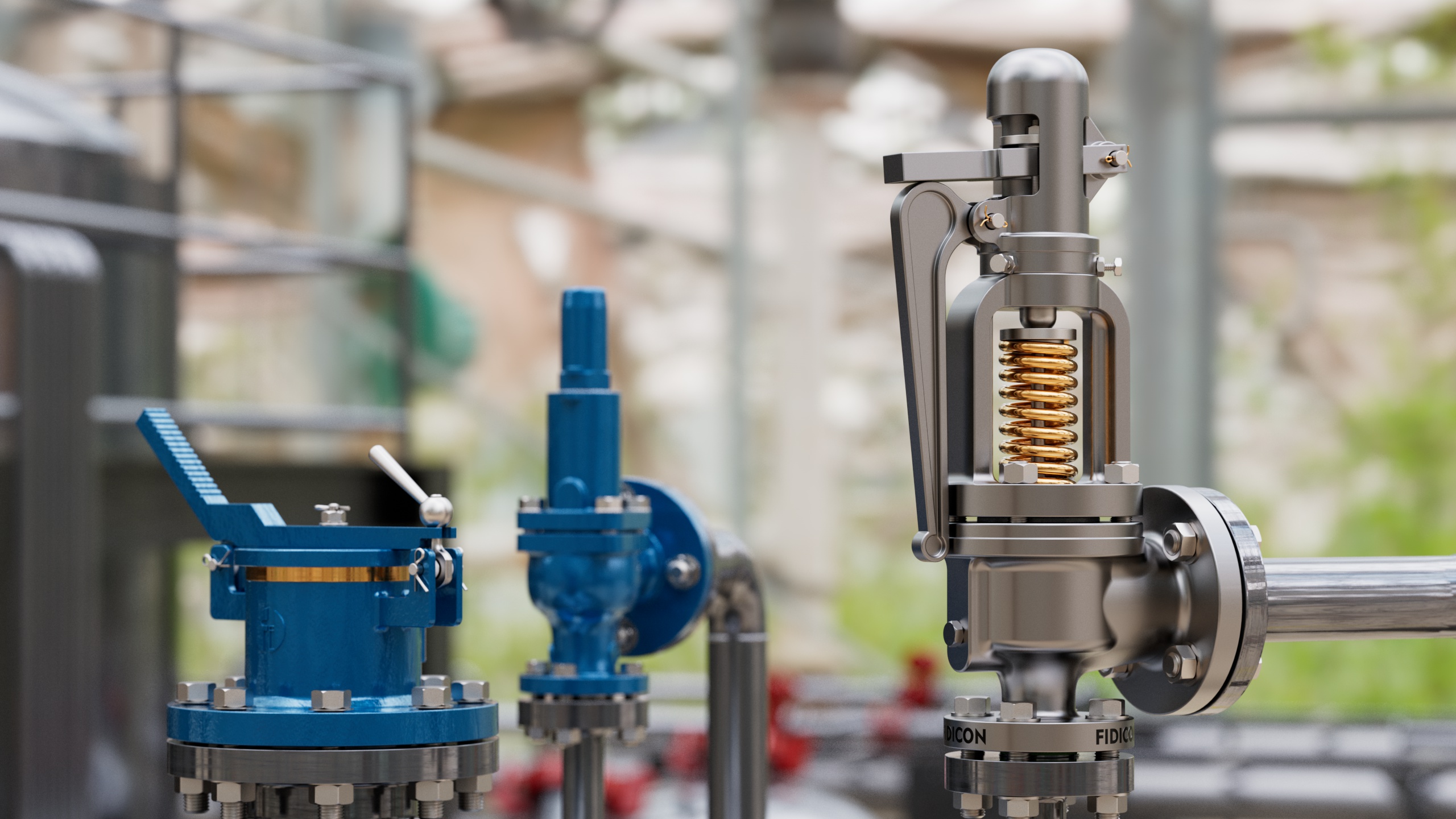 PRESSURE SAFETY VALVE
A pressure Safety valve characterized by rapid opening or closing and normally used to relieve compressible fluids. Safety valves are spring loaded pressure relief devices, but they are designed to provide full opening with minimum over pressure. Static pressure and the kinetic energy of the gas or vapour are utilized to overcome the spring force on the disk as it lifts, resulting in a popping action.
These devices are used primarily for steam and air services (compressible fluids) and provide rapid full opening or pop action with little over pressure. The primary function of a safety valve is to protect property and life. Because a safety valve is often the last device to prevent catastrophic failure under pressure conditions, it is important that the valve works at all times; i.e. it must be 100% reliable.
Open Bonnet Type / Closed Bonnet Type
Spring Loaded / Level Dead Weight Type
PRESSURE RELIEF VALVE
A pressure relief valve characterized by gradual opening or closing generally proportional to the increase or decrease in pressure. Pressure Relief valves are spring loaded pressure relief devices. At the set pressure, the inlet pressure force overcomes the spring force and the valve disc begins to lift off the seat.
It is normally used for incompressible fluids. As inlet pressure increases, the lift of the disc increases proportionally to allow an increase in the flow.
The closing pressure is less than the set pressure and shall be reached after the blowdown phase is complete. These devices are used primarily for liquid service (incompressible fluids) and open in proportion to increasing pressure over opening pressure. Relief capacities are usually rated at 10 or 25 percent overpressure, depending on the application.
Open Bonnet Type / Closed Bonnet Type
Spring Loaded / Level Dead Weight Type